November 16, 2014 14:39 (12 poeple) Collect
Cidic Morning News On November 15, 2014, three representative teams of our Cidic gathered early in Hodo International Plaza, departing to attend a large-scale public benefit event---Walking for Love at Lingshan. Our teams participated in two hiking activities, walking for 5 kilometers and 25 kilometers.
As required, each team was consisted of 4 members and had to cooperate to cover the challenges, reaching the destination together within the allotted time. Regardless of the difficulties, our four members of each team, as a strong integrated group, went forwarding to the final point together.
Meanwhile, every team would raise not less than RMB1000 as charity fund to mobilize partners around into public benefit activity.
Setting off soon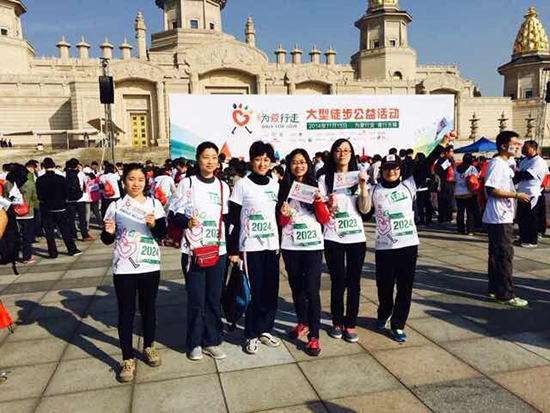 Arriving terminal successfully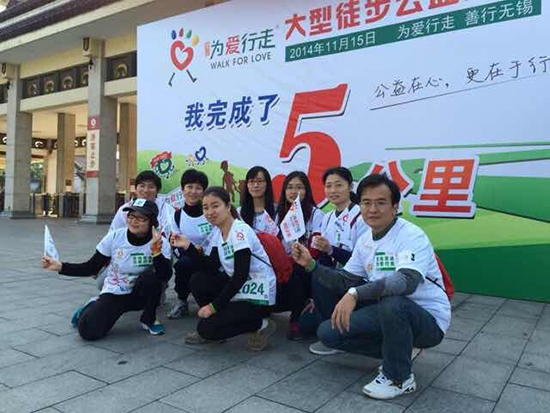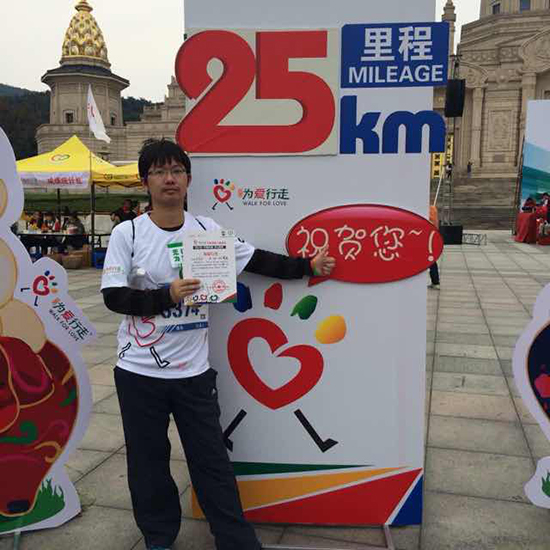 After finishing the stage goals one by one, we finally succeeded in completing a prescribed distance. This event helps approve our determination in walking for love and gives us an opportunity to dedicate our love in public benefit events.
Three teams of CIDIC people, hundreds kilometers' journey; Celebrating ten years ending, love in heart forever!